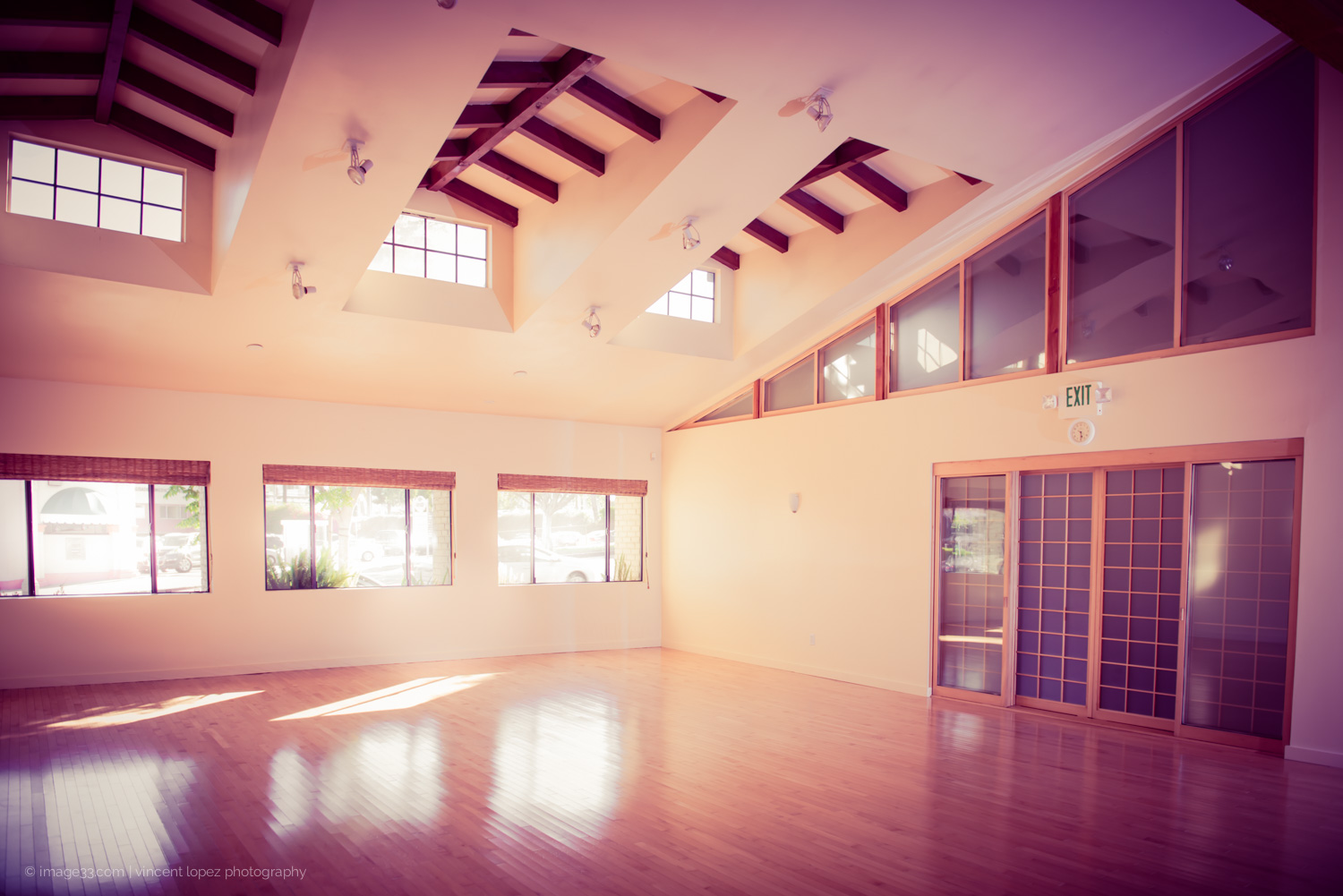 About Us
Founded by John Lightfoot, Goorus Yoga is the only dedicated yoga studio in Pacific Palisades.
It is a community oasis providing a safe and welcoming environment to support your practice. Our program is based on the belief that yoga is a unifying tool for creating health, well-being and a deep spiritual connection. Our commitment is to provide a fun yet structured environment, featuring a 'living yoga' approach to life.
Goorus Yoga (think: gurus) offers a full range of classes from gentle, to moderate, to vigorous, all taught by the most experienced and dedicated instructors.
The core values upon which Goorus was founded are:
Community
We have long, deep roots in the community and are motivated to preserve the benefits a Yoga studio brings to the area.
Choice & Flexibility
Regardless of your goals, your age or body type, Yoga is for everyone so our program provides a wide range of classes to suit you.
Self-Healing, Self-EmpowermeNt & Self-Sufficiency
Yoga classes are guided but it's you who brings the control and intention to your practice.
Your Success
We do this for the practitioners. We want you to achieve your best self. Let us know if there's more we can do to help you succeed!
New to the studio?
Get started today! Log in & register for an account today so you're ready when you visit the studio.
Be sure to take advantage of our Intro Offer for new students: 2 weeks of unlimited classes for $45 online ($50 if you register in the studio).
FAQ
Online Yoga
What is Online Yoga?
Online Yoga allows you to participate in a live class that's currently happening in the studio but from an Internet-connected computer anywhere in the world (yes, it's as impressive as it sounds). You can see and hear the instructor and they can see you.
What do I need to attend?
A computer with a webcam and microphone (the microphone will be muted on entry).

Google's Chrome browser for the best plug-in free experience. Firefox is also supported without a plug-in and Safari and IE require a quick plug-in installation.

An Internet connection. Our video platform adapts in real-time to changes in the speed and quality of the connection but a stable and fast connection will produce the best experience.

A standard yoga mat and it doesn't hurt to have the following props nearby: yoga blocks (approx. 9" x 6" x 4"), blanket, bolster, and yoga strap. You can purchase these items from us or adapt household items. Give us a call if you have any questions.
Can I see other participants and can they see me?
Our online classes are an extension 0f our regular in-studio classes so you'll probably be able to see other students and they'll be able to see you on the display that the instructor uses to monitor your poses. We consciously set it up this way so that you can get cues from other students and to otherwise experience as much of this group activity as if you were in the studio.
Are classes recorded?
We currently don't record classes for the simple reason that we want the online and in-studio experiences to be as immediate, personal, and spontaneous as the other.
Class Types
What styles of yoga are available at Goorus? What are the differences?
Chair Yoga: Chair Yoga is a unique no-level style that adapts yoga positions and poses through creative use of a yoga chair. The chair replaces the yoga mat and becomes an extension of the body. The student is able to warm up the body safely and perform yoga poses with more support and stability. Poses are done seated on the chair or the chair is used for support during standing poses, forward and backward bends, side extensions, balancing, and leg and arm stretches. Chair Yoga is suitable for those with mobility issues or conditions preventing easily rising and lowering to the mat or for those looking for a gentle stretch.
Gentle Yoga: With a focus on alignment and use of props, our Gentle Yoga classes are appropriate for those wanting a softer, nurturing, slow-paced, well-supported and relaxing practice. They are designed to serve a variety of distinct needs, such as movement limitations; stiffness due to inactivity; relief from disabilities and chronic conditions (e.g., arthritis, back pain, etc.); recovery from surgery, illness or injury; seniors, new practitioners, or pregnant women. Gentle yoga classes are good as well for reducing stress and supporting weight management.
Iyengar Yoga: A style of yoga in which special emphasis is placed on alignment, timing, and sequencing. The use of props is incorporated into the practice to increase strength and flexibility, and to facilitate gradual learning. Our well-trained teachers will ensure that all students work through the postures according to their individual abilities.
Iyengar Level 1.5-2: Mixed-level class that teaches the classic yoga postures with a deep awareness of correct alignment and precise actions in the body. Using props, you will refine poses while training the mind to remain alert, focused and composed. Shoulderstand/Sarvangasana and its modifications are introduced at this level. 6 months of yoga practice suggested.

Iyengar Level 2: Increased study of stronger poses (including headstand/sirsasana) and pranayama is taught. A home practice is encouraged. 1 year of continuous/current yoga practice recommended.

Iyengar Level 2-2.5: For students with substantial yoga practice who are strong in standing postures and confident in Sirsasana/Headstand and Sarvangasana/Shoulderstand. Expanded study includes range of inversions, backward extensions, arm balances, and pranayama.
Kundalini Yoga: Good for all levels, Kundalini is an ancient yogic science and technology that focuses on the activation and direction of the vital life force or kundalini energy located at the base of the spine. The Sanskrit word kundalini means "coiled up" and is the creative potential that exists within every human being. Kundalini practice unlocks this potential. Breathwork (pranayam), sound (mantras), hand gestures (mudras), body postures (asanas), and body locks (bandhas) are utilized to awaken, uncoil, and direct this serpent-like energy to create balance, rejuvenation, and self-healing. To fully integrate the benefits of our practice, we end with a rest period (savasana) for deep relaxation.
Taryn Toomey's The Class: Developed by our tenant/partner in New York, this challenging full-body workout is set to great music. Each session includes cardio work and strength training for legs, glutes, abs and arms to build endurance and sculpt muscles. The Class ends with a series of pacifying forward folds to reward your muscles and calm your nervous system. A seated meditation seals your hard work, leaving you blissfully relaxed and with a sense of accomplishment.
Urban Zen (UZ): Therapeutic style of yoga incorporating essential oils and Reiki. Slow and gentle pace with a restorative focus.
Vinyasa Flow: A more vigorous style of yoga for those who hate routine and like to test their physical limits.
Yin Yoga: A quiet and simple practice, suitable for most all levels of student, Yin Yoga complements the dynamic and muscular (yang) styles of yoga that emphasize internal heat and the lengthening and contracting of our muscles. Yin Yoga generally targets the connective tissues of the hips, pelvis, and lower spine. Postures are generally more passive, and time spent in yin postures is much like time spent in meditation due to the length of the holds. The use of props is highly encouraged as you'll be asked to relax in the postures and soften the muscles,
Which classes should I take?
Students new to yoga are encouraged to take classes labeled as Level 1 or Level 1-2, which are gentle to moderately-paced. Level 2 is considered Intermediate, while Level 3 is considered Advanced. Level 2 or Level 2-3 classes are typically more vigorous; both require prior yoga experience and self-awareness as well as more flexibility, strength, and stamina.
Yoga Etiquette
What should I know about proper etiquette?
Plan to arrive at least 10 minutes before the scheduled class time. This gives you time to sign in at the front desk, take care of any necessary payments, and establish a space in the studio before the instructor begins the class. In the case of an Iyengar class, please remain in the lobby if you arrive during the Invocation to Patanjali and enter once the asana portion begins. Please note that instructors may deny your participation if you arrive more than 15 minutes late.
Please try to stay for the entire class. However, if you need to leave early, please notify the instructor before class begins.
Out of respect for others, arrive clean and free of scents or perfumes. Upon entering the studio, remove your shoes and place them underneath the benches, neatly outside the studio door, or in the cubbies provided in the back hallway. Please turn off your cell phone. No food is permitted in the asana rooms; no beverage other than water is permitted in the asana rooms. If you have questions, about yoga etiquette, please do not hesitate to ask. We love questions!
Prop Etiquette?
After use, please return items as you found them: blankets neatly folded on the shelves, blocks placed on the hall shelf, and straps neatly folded and placed in the baskets outside the asana rooms. Chairs can be stacked in the back hallway; staff will put them away after class.
Location Information
Where can I park?
Six stacked parking spaces are available behind the studio, in the alley between Sunset Boulevard and Albright Street. If you block another car, please let staff know so that another guest isn't prevented from removing their car. Metered parking is available along Sunset; unrestricted street parking is available along Via de la Paz and Albright streets. Details can be found here.
When is Goorus open?
Goorus Yoga is open seven (7) days a week. See our online schedule as times vary slightly each day.
How much does a class cost at Goorus?
A drop-in class starts at $25. Our monthly unlimited package can easily reduce that rate to $10. In between, we have a clever auto-renewing 3-pack that prices classes at $23 for infrequent visitors and $20 for those who come more often. We accept semi-annual prepayment of monthly unlimited packages for an additional percentage decrease (ask at the desk). Click here for our up-to-date pricing and to buy service.
Anything else?
Coats and jackets may be hung on the hooks near the studio's rear entry. We strongly recommend bringing any items of value in the practice room for safekeeping (i.e., wallet, keys, etc...).
Location and Parking
Click the red pin for location information and colored lines for parking restriction details.
Contact
If you don't have access to email, fill in the form below and we'll get back to you ASAP.